I was in Metro Manila last Thursday and Friday (December 6 and 7) together with my good friend Atty. Alrey Ouano. We were there mainly for two reasons. First we had a meeting with Jurists administration to talk about the possibility of bringing Jurists to Cebu. Secondly, we got some Lex Pareto Notes books (Volume 2, 3 and 4) at our publisher, Cunanan in Recto since several bar reviewees in Cebu has ordered them.
Our Cebu Pacific flight left at around 4:45 a.m. I always love to take the morning flights since they are so much cheaper than the day flights. Had we booked weeks before that we could have saved more. Unfortunately we booked 3 days before since we have to finalize the meeting schedule. We arrive in Manila at around 6 a.m. From the airport we just walked for more than a 100 meters to catch a jeepney to Kabayan Hotel at Pasay Rotonda. I have the courage to ride around Metro Manila in a public transport since I had stayed there for 2 years during my college days at the University of Santo Tomas. Add to that another 6 months for our bar exam review. My experiences around the Metro before allowed us to save in taxi fares.
We went to Kabayan hotel with the intention of leaving our things and going straight to Recto. I just love Kabayan Hotel
aside from the fact that they are very affordable, the customer service is very good, the facilities are elegant, and you couldn't believe that you would only be paying that much considering the facilities. Add to the fact that their location is perfect since they are nestled between the LRT and the MRT. There are also several bus stations. Public transport is very much accessible plus it's very near the airport. This convenience makes Kabayan hotel an excellent choice for those who are planning to stay in Metro Manila for a short period of time. You will be surprised to know that we only paid P 1,200.00 for a "Pad." It has two separate beds, air condition, Cable T.V, a toilet and bath, complete amenities plus free breakfast. Check in time will be at 12 p.m. However we were told that since there were a lot of vacant rooms, we can already do an early check in. I was relieved that we could do an early check in since I was hoping to catch some sleep, besides we were still studying the possibility of going to Recto later in the afternoon since it was drizzling outside. After we dropped off our things we went to the McDonalds at the other side of the street to grab some breakfast. Since the drizzling has not stopped we decided to stay at the hotel and catch some sleep.
At around 12 p.m. we then proceeded to Cunanan Recto. We took the LRT from EDSA station to VITO CRUZ. Alrey has to drop off a gift for a friend. We then had lunch at a Japanese Fast food. Afterwards we proceeded to the Doroteo Jose Station. The Doroteo Jose station connects with the Recto Station of MRT 2. We just walked through the station and then went down to walk several hundred meters to Cunanan Educational Supply.
We had to wait for a while before we could get the books since the store manager was not around. We wanted to negotiate with her since she never met us face to face. After 30 minutes she was finally available to talk to us. The books were then packed in two boxes. We have to carry the two boxes all the way to the LRT station which was really quite inconvenient. The LRT guards also gave us a hard time because every time we passed through a station gate we have to open the box in order that they could look at what is inside. After all the inconvenience, we finally managed to board the train and head back to Kabayan hotel where we rested for several minutes then prepared for our meeting with Jurists at 6 p.m.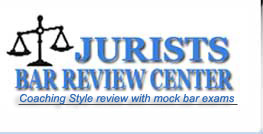 At around 5:45 p.m. we grabbed a cab to go to the Legend Restaurant near the World Trade Center in Pasay (not in New York), where the meeting was suppose to take place. Atty. Hazel Reguera, one of the administrators of Jurists informed us through text that she is already in the area. Provincial Prosecutor Pepita Jane Petralba also informed us that she is already near there. Prosecutor Petralba will be representing the Southwestern University administration, while Atty. Hazel will be representing Jurists. We were somewhat "tasked" to introduce them to each other and to participate in the talks concerning the feasibility of bringing Jurists bar review center to Cebu.
Finally we arrived at the place. After the formal introductions were made, we talked about the good old times when were in Jurists. As the food was being served we got down to business and talked about the main topic for the night. The food in the Legend was sumptuous. I loved the fish and prawns. I might go back to the place and have dinner with my family there one of these days. After we gobbled up the food and finalized the discussions contact numbers were exchanged now the ball is with Jurists. Atty. Hazel said they need to study the figures first and then she will inform us on what they think. Afterwards we bid goodbye to them, we then proceeded to the World Trade Center. Atty. Hazel said there was a Christmas Bazaar that is being held there. We were to meet with one of our review classmates in Jurists. He wanted to treat us somewhere since it is his birthday that week. But he did not text back if he was already in the rendezvous place that we agreed. Perhaps it was still too early to go where we were suppose to meet so we opted to go to the world grade center.
At the World Trade Center, we first surveyed all the booths before we decided to buy anything. There was a "Celebrity village" in their where products of different Philippine Stars are being peddled. Luckily we saw some stars there such as Angelu De Leon, Jodi Santa Maria and the housemates of Pinoy Big brother season 1. Nevertheless we did not manage to get some pictures for two reasons, first there were to many who lined up to get a picture secondly, we are not so much of a big fan of the stars that were there. If it were Angel Locsin, I would probably line up and wait for my turn even until 12 in the morning hehehehe ? Anyway I then got a blouse and a dress for my wife and some toys for my son. I also bought some authentic African paintings. I was looking for paintings to decorate my newly renovated house with. Because we were tired, I texted my Jurists classmate, Mr. Clemencio "Clem" Dugay that we will meet him at the World Trade center. He text back that he is already in Kabayan. I told him that we will be coming there. I tried ringing his phone but it was already off. So we proceeded to Kabayan anway. He was not there anymore. I received a text message from him that he is on his way to the World Trade center. So we just dropped off our stuff and went back to the World Trade center. When we went there we waited for several minutes but we never met him. We finally decided that perhaps it was not really the night for us. So we thought we must just enjoy ourselves and have fun at nearby Star City. Unfortunately, when we arrived at Star City it was almost closing time. We wanted to end the day with a good laugh at a comedy show, however we could not find any and the cab driver we hired didn't know of any nearby so we just decided to call it a day. We went back to the hotel. I called up Clem and asked what happened. It turned out that his cellphone was low on battery. He promised to make it up to us by treating us to breakfast the next day. I also called up my wife and chatted for a while. Afterwards it's off to dream land.
The next day, I told Alrey that we should go to Intramuros to watch the Pipe Organ festival; however he had better ideas in mind. He said we should watch Beowulf at I-MAX in full 3-D. I thought it was a good idea too, besides we do not have I-MAX in Cebu and we will have a chance to go to the newly opened SM Science Discovery Center. To start the day we had breakfast with our good friend Clem at McDonalds. It's a pity that he only has several minutes to chat with us since he has to report to work. We missed Clem a lot, we had a good time at Jurists before. After the sumptuous meal that Clem treated us to, we then went back to Kabayan to get some personal stuff. We then caught a train to Pedro Gil to scout some reproduced art. We were informed that there were some reproduced paintings there of some of our great Filipino Artist. I wanted to buy some to hang in our house. From the Pedro Gil station we walked for several meters until we found what we were looking for. I was disappointed that they did not have some reproduced paintings of popular foreign painters. They only have the reproduced art of Amorsolo. I ended up buying two purported Amorsolo paintings. After that we walked back to the train station. But before we caught the train back to Kabayan we dropped by at the University of the Philippines – Manila campus first. Alrey wanted some information on Hospital administration. After several minutes it was off to Kabayan for us.
At Kabayan we packed our things and then managed to check out, arrange a transport to the airport and asked permission from the front desk if we could leave our things there and come back for them at 6 p.m. We than caught a jeepney to the Mall of Asia.
The First order of business upon arriving at the Mall of Asia was to get tickets to I-Max. We wanted to make sure that we got seats since the last time we watched I-Max (when we watched Superman 4), there were a lot of people that lined up to get some tickets. When we arrived there, we were surprised that there were only several who watched the movie. Perhaps they grew tired of I-MAX or that most of the people are still at work and are planning to watch the movie in the evening. Since we still have an hour to go before the movie starts, we grabbed some lunch first at Fish and Chips.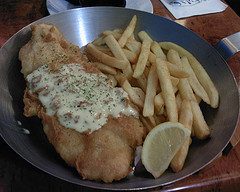 Fish and Chips is an international restaurant known for its quality fish and seafood cooking. The place is a bit pricey, but you are assured that you get your money's worth. The minimum order is P 400 + for each person. We decided to try out that one. Fish and Chips for me, Fish and rice for Alrey. The serving is big, good enough for two, but for us since we are voracious eaters, such serving would only be good for one. However we were so full and satisfied with the meal.

After lunch, we then proceeded to the I-MAX theatre, got our 3-D glasses and watched BEOWULF. Beowulf is a fictional story written in Old English about the adventures of the great Scandinavian warrior in the sixth century. The story was great, the animation was fantastic, the sound was heart thumping and experiencing the movie in 3-D I-Max, full length was an experience of a lifetime! You will have to watch it yourself to know what I really mean.
After the movie we then went to the SM Science Discovery Center. We tinkered around with the stuff there. Pushed buttons, watched the presentation and read the facts in the information boards. Its great place to be for kids and for kids-at-heart like us. The highlight of the center is a 40 minutes show at the "Digital" planetarium. It seats more than a hundred and the show is projected at the tilted Oval ceiling. Showing that time was a film about the possibility of life in another planet. It was narrated by Harrison

Ford. The film is thought provoking and makes me realize how small we are compared to the entire galaxy and even the entire universe. It also changes to concept of what "life" is. We use to think that life can only exist if there is sunlight, oxygen and water. But the film points out that it is possible that life could exist with only one of those or even none of those components.
After overloading our minds with scientific facts we grabbed a bite at Wendy's in order to overload our bellies. In Manila we always make it a point to eat at places that does not exist in Cebu. I missed Wendy's ice tea, biggie fries and excellent burgers. We then caught a jeepney back to Kabayan Hotel where we picked up our things and then proceeded to the airport.
After the usual security checks and going through the rigors of airport procedures we waited for our flight. The flight left on time and an hour later around 9:30 p.m. we were in our beloved home province of Cebu.
Our trip to Manila was fruitful and we were glad we also had a little bit of an R & R.  Too bad we didn't bring along our cameras we could have snapped more picture. We had to use the not so good built in cameras in our phones. We are certainly looking forward to another trip there sometime.