It is expected that we will receive gifts during this Christmas season. I just want to share with you one of the gifts that I hope I will receive this Christmas.
For this Christmas, I am not hoping for something big like a new car. Nope not those extravagant fancy gifts. My wish is only simple, I hope that Jurists Bar review Center will be coming here to Cebu next year. I've always wanted that Jurists Bar review center will be placed here in Cebu at Southwestern University.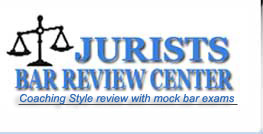 Jurists Bar review Center has been one of the instruments used by God to help me pass the bar exams. The one on one coaching conducted on how I present my answers in the bar has really made a difference on how I answered in the Bar. The technique in answering has not only helped me in the bar exams. It has helped me a lot even in law practice like in writing position papers, and arguing in court. It has helped me to think logically. I love Jurists so much that I wrote "Top ten reasons why you should enroll at Jurists bar review Center" which can be found in the Jurists website and on this blog. Together with my co-reviewees in Jurists, Alrey Ouano and Noli Dayanan, we have never stopped promoting Jurists ever since we arrived from Manila after the bar exams.
I always hoped that Jurists will someday put up a bar review center here in Cebu in order to help other students who do not have the time or the resources to spend 6 months in Manila. When we were promoting Jurists to the students of Southwestern University and the University of the Visayas, we always get questions as to whether or not there will be a Jurists bar review Center in Cebu.
Now that negotiations are on, we hope that Jurists and Southwestern University will come into agreement and pursue the plan. If this pushes through, this will be very helpful for students that are in the Visayas and Mindanao area. Hopefully if the negotiations go well, we will start "officially" promoting this January 2008. Hopefully students will support the move by enrolling at Jurists. So stay tuned for more details !!!